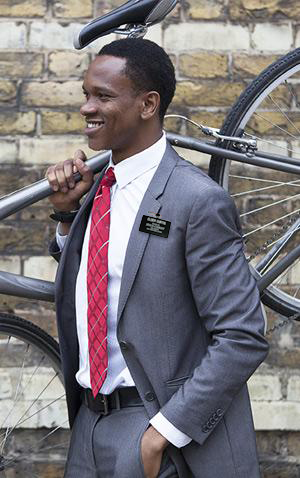 The bikes we offer are the finest, most reputable hard-tail mountain bikes available in the world:
When making a choice, there are some things you need to know:
Select a model that suits your weight. Big guys need stouter wheels and greater capacity shocks. Lighter weight missionaries don't need heavy duty equipment, so Light Capacity models will do just fine if you're under 160 lbs.
Dual suspension bikes are expensive and are not as efficient to ride for mission purposes. We don't offer them.
We provide the most accessories available, the ones you really need:
Federally approved helmet
Highest Quality U-Lock
LED Lighting System with front and flashing rear lights with batteries
12 ounce water bottle and cage
Expanded tool kit
Kickstand
Pant strap
Shipping is paid to your mission location.
Every bike we send has been completely assembled, tuned, adjusted, lubricated and test-ridden.
Your bike and accessories will arrive in your mission one week before you do if you place your order on time.
The two most important things we can tell you:
Never, ever leave your bike unlocked
Keep your bike properly serviced and maintained.